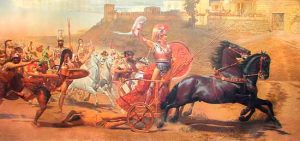 Homer's poem "The Iliad" (see its full text and analysis) begins with a description of the wrath of the protagonist of the Greek army – Achilles. Nine years already spent the Greeks under Troy among the battles and raids. This is the fateful tenth year, the year of deciding the fate of the besieged city (see Trojan War), when suddenly the quarrel between Agamemnon and Achilles over the possession of the beautiful captive Briseis gives a new turn to affairs. Insulted in the sense of honor and love, the wrathful Achilles stays with their ships at the seashore and no longer goes into battles with the Trojans. Continue reading →
When analyzing the novel "Viy", it immediately catches the eye that it is a work in which, like in Gogol's other early stories, romanticism is inextricably mixed with realism: genre paintings are replaced by fantastic, fictional images, some kind of frightened imagination people and the author himself, stand next to the most ordinary people. The pictures of idyllic-peaceful nature are mixed here with Gogol with landscapes full of mystical horror and anxiety.
Romantic element in "Viy" Continue reading →
The great poet and thinker Goethe embodied all his life experience in the genius tragedy "Faust". It was based on the German legend of the XVI century. about the magician and warlock, who entered into a contract with the devil. But the old story was for Goethe only a pretext to capture his thoughts on the burning issues of our time.
The plot of the tragedy combines fantastic situations and real-life scenes. This is a parable about the Man, about his duty, vocation, about his responsibility to other people. Continue reading →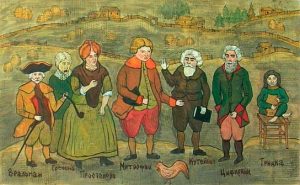 The most famous comedy of Fonvizin, "The Minor," is one of the first-class works of Russian literature. The playwright portrayed in it, firstly, the ignorant, ancient education of noble children; secondly, the brutal arbitrariness of the landowners, their inhuman treatment of serfs.
You can read about the main characters of the play, Mrs. Prostakova, and her son, Mitrofanushka, in the articles on our site especially dedicated to them: Characteristics of Mrs. Prostakova in "The Minor" Fonvizin and Characteristics of Mitrofan in "The Minor" Fonvizin. Continue reading →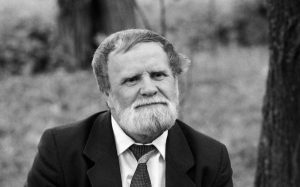 "Everything is ahead" (1986). – After a ravnavnogo immersion in the irrevocable Russian past, Belov, the more painful it was to feel inappropriate in the uncomfortable present, in the swarming stream of modern life, could not but feel himself in conflict with it. And then – he bravely took to resist this flow? and even affect its course? By comparing the 1st and 2nd parts of this little novel, it can be understood that the resolution did not immediately gain in it. Continue reading →